Herm Sprenger Germany - Bits & Spurs Available In Store




Herm. Sprenger:
Herm. Sprenger, founded his company in 1872, started with the production of spurs. At that time in history, the spurs were an important part of a soldier's equipment. His spurs also identified him with his regiment. Over the years stirrups and bits were added. Looking back at over a century of experience in manufacturing, an extensive market knowledge and collaboration with professionals from the fields of sports and medicine, research and design has propelled H.S. to world renowned quality, technology and advanced design.
Developed by Herm Sprenger, SENSOGAN® and AURIGAN® are the only two metals in world history researched and developed to be put in a horse's mouth. Their sensitive compositions allow horsemanship and animal welfare to be put to practice. The new metal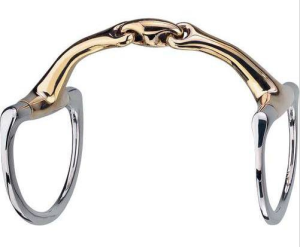 SENSOGAN is the result of additional development and consequently the improvement of our original material, AURIGAN. We have built on the success and positive features of AURIGAN, specifically the taste and salivation aspects to give an even more delicate and sophisticated connection to the horse. It is the distinctive composition of copper, manganese and zinc that makes SENSOGAN so special. This combination results in a smoother and more regulated process of oxidation. Tests show a very positive influence on the horse's satisfaction, motivation and willingness to perform.